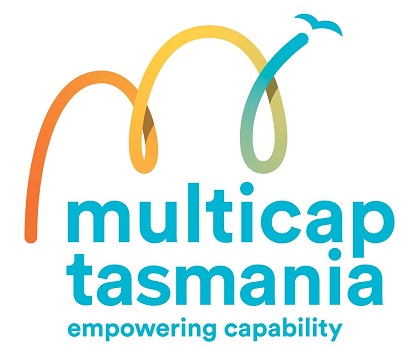 Multicap Tasmania is a leading provider of disability support services in Tasmania.  We are committed to delivering high quality services that enable Tasmanians living with a disability to live the life they wish to live.  These services are aligned to Our Vision:
Multicap Tasmania empowers those with a disability to reach and be recognised for their full potential, express their individuality and engage in our community.
We set high expectation for the services we provide.  We are committed to the delivery of qualityservices, which will help us achieve Our Mission:
To be the Service Provider of choice for people living with disability.
With our Head Office in Burnie, we have grown to have a statewide presence providing a range of services across the state, including
Supported Independent Living (SIL), also known as Supported Accommodation,
Short Term Accommodation (Respite)
Medium Term Accommodation
Community and Social Participation, through our 6 Community Hubs and in the Community
School Leaver Employment Supports
Behaviour Support Practitioner services
Support Coordination services
We also provide Attendant Care Services to the Motor Accidents Insurance Board.
We are a pro-active organisation, and are keen to engage with NDIS participants and potential strategic partners to continue to ensure we are delivering high quality services aligned to our mission and vision.  Visit our website to make enquiries or to find out more about our services.