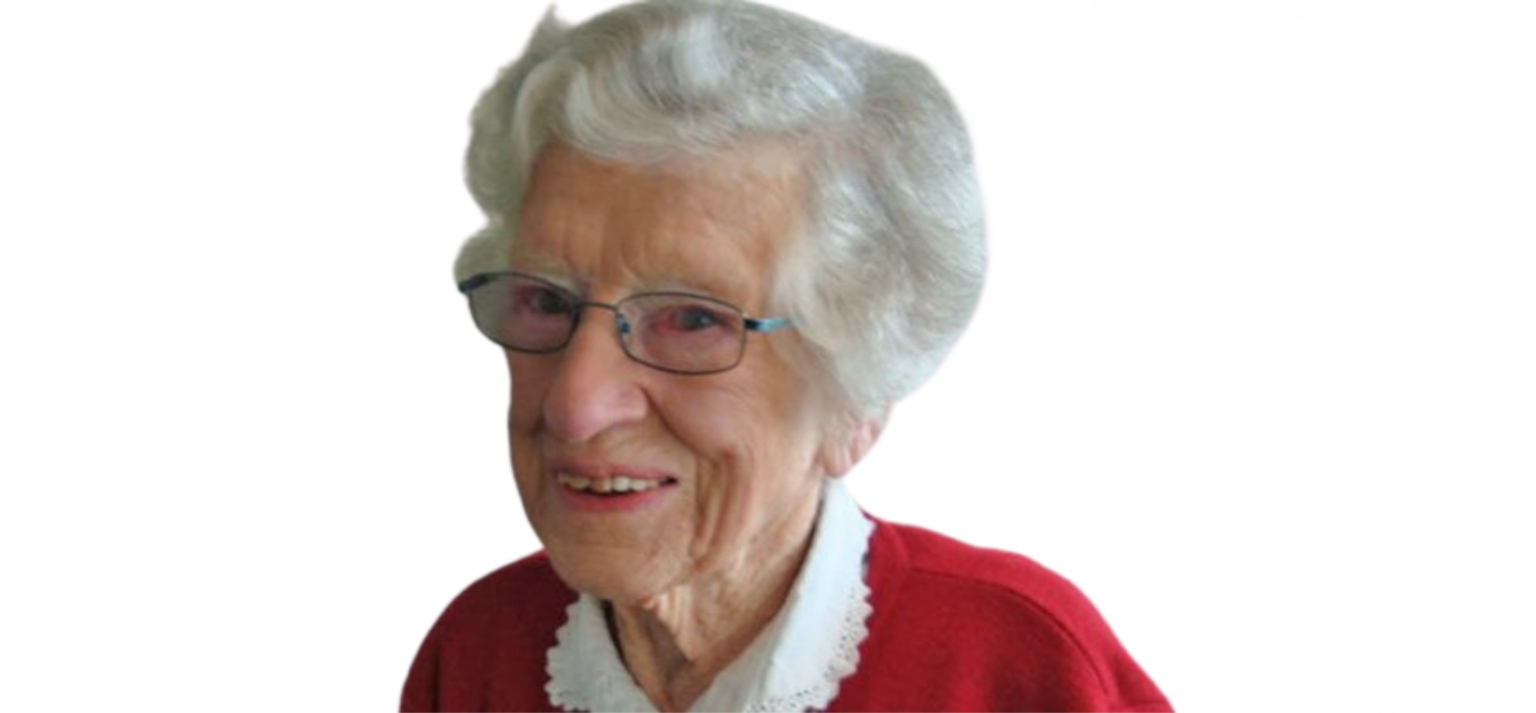 TasCOSS Life Member
Dorothy Pearce (dec.)
Commitment to Community — Our First Life Member
While it may have been Dorothy Pearce's secret wish to become a mechanical engineer, the Tasmanian community services industry, and TasCOSS in particular, are grateful that her mother steered her into the profession of social work which has led to a lifetime of community leadership.
Born in Hobart in 1923, Dorothy was educated at The Friends' School. In her final year she was a Head Prefect which was the first of many leadership roles that she was to hold throughout her life. From captain of her hockey or cricket teams, through to membership of numerous boards, committees and professional associations, Dorothy seems destined to have been a mover and shaker in the Tasmanian community.
Dorothy studied for a Bachelor of Arts degree at the University of Tasmania (which she later finished at University of Adelaide), and then at the instigation of her mother, she took up two years of study in Social Work in Melbourne, which led to a third year on a Red Cross scholarship to complete an Almoner qualification.
Having graduated in 1946, Dorothy began her lifelong involvement with the Australian Association of Social Workers (AASW), which extended from her time working as a Social Worker in South Australia and continued when she returned to live in Tasmania in 1955. For 28 years Dorothy worked at the Royal Hobart Hospital, first as an Almoner and then as a Social Worker.
Dorothy identified a strength of her work to be her practical approach — linking people to the community and to relevant services that could assist them.
Drawn, as ever, to leadership roles, Dorothy helped to rebuild the struggling Tasmanian Branch of the AASW — becoming a member of the executive committee, holding various offices including Branch President, and being a branch delegate to the Federal Council of the AASW. Having valued her own educational opportunities, Dorothy was active in building the educational and professional opportunities for social workers in Tasmania. She was a member of the training committee which paved the way for a social work course to be set up in Tasmania in 1973.
It was during her time as President of the Tasmanian AASW, that its members instigated the formation of a Tasmanian council of social service with the aim that it would help the community sector in Tasmania have a better understanding of the organisations and services in the sector, avoid overlapping or duplication of services, and identify gaps that needed to be filled.
"It started off with people saying they ought to… then you ought to… and, finally, we ought to…"
Dorothy and the Director of the then Department for Social Welfare, Mr G.C. Smith convened the inaugural meeting of the Tasmanian Council of Social Service (TasCOSS) in the Hobart Town Hall in December 1961. Dorothy remembers the meeting being quite well attended, and believes that they were given use of the Town Hall for free, with the support of the Lord Mayor, Sir Basil Osborne.
Dorothy's involvement with TasCOSS continued for many years. She served as Honorary Secretary for the Steering Committee (in a time of minutes being taken in longhand and universal smoking during meetings), as a foundation member of TasCOSS, as President from 1979-81 and in various other voluntary capacities. She stayed committed to TasCOSS due to a strong belief, based on her own experience as a social worker at the hospital, in the need for organisations in the community sector to be better connected, so that workers and clients in the sector are able to access the services they required.
Other notable community involvements for Dorothy included being a life member of AASW, a member of Lifeline and Soroptimist International, a foundation member of Council on the Ageing (COTA), an executive member of the Hobart District Nursing Service, and a volunteer for both Meals on Wheels and the State Library Courier Service. Alongside her incredibly full professional life Dorothy also managed to pursue a very active recreational life, playing hockey, cricket, badminton and tennis.
In fact, she only gave up tennis and badminton aged 87. Dorothy has been recognised in many ways for the amazing contribution she has made to the community. She was made a member of the Order of the British Empire in 1977 for service to the community, and was made the first TasCOSS Life Member.
TasCOSS is indebted to the passion, commitment and leadership of this inspiring woman.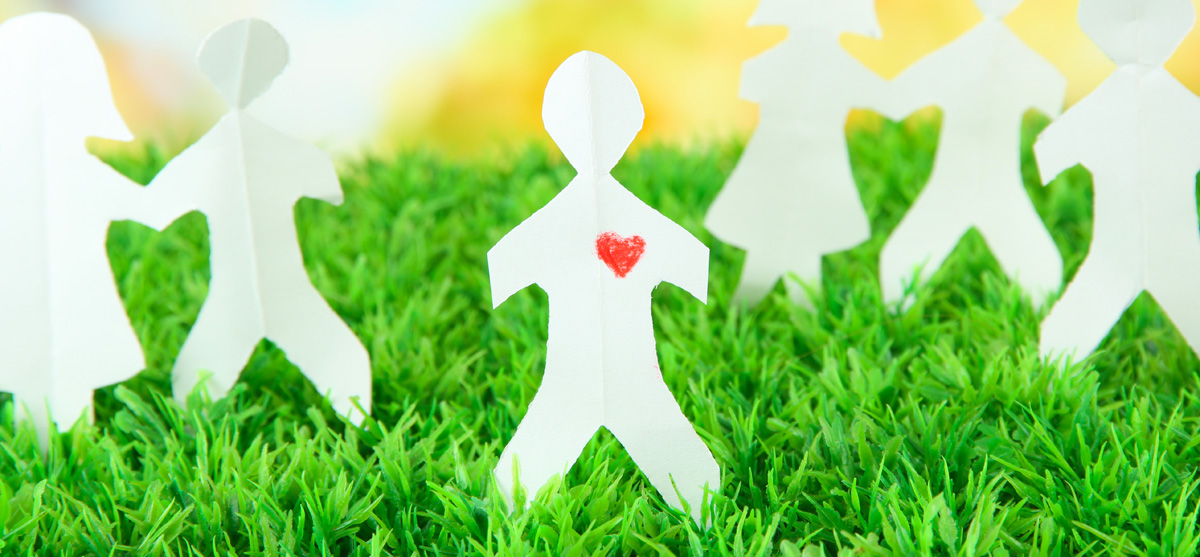 TasCOSS Life Member
Cecily Gilson (dec.)
Cecily Gilson was born 4 July, 1925 in Samarai, PNG. At the age of 6 weeks old her parents moved to Sydney, where she grew up. Cecily was educated at Woolwich Public School, Fort Street Girls High School and Sydney Technical College where she studied mechanical drawing.
Cecily worked in what was then the PMG's Department then for a surveyor in Sydney. She married on 26 April,1946 and moved to Brisbane in 1948, where her first three children were born.
In 1955, the family moved to Melbourne where Cecily's fourth child arrived in February, 1960. Cecily was a member of Mothers' Clubs, School Community Associations, Neighbourhood Watch and Inner Wheel.
The following are Cecily's own words:
"My first involvement with TasCOSS was after death of my husband in 1965, when TasCOSS helped me to set up a Community Information Centre in a small room in the Clarence Council Chambers, as they and Council had for many years seen a need for this.
"When Eastlands was developed the owners provided a small rent free office from which we operated for 20 years, then came computers, Glenorchy infoline, State Library infoservices and the Eastlands management wanted rent, so we closed.
"In its early days when I first 'met' TasCOSS, the organisation had no permanent office, no money, no paid staff, and board meetings were held wherever they could be. As for accommodation, it consisted of vacant space in unused buildings we were allowed to use rent free, some needed much cleaning before the move in, e.g. rooms in one of the old warehouses in Salamanca Place (demolished to make way for the Law Courts) were scrubbed — the City Council rat catcher visited. At one time TasCOSS had an office in the Lands Department building.
"The first Christmas Card Shop was opened in a small vacant office in Murray Street (also rather dirty), opposite Hadley's. Charities wishing to have their cards displayed and sold there put them in empty shoe boxes, clearly labelled and placed on racks (I think these racks were the backs of unwanted church pews which were to go to the tip). The shop was manned by volunteers from the various charities. There was rarely enough change in the till! It makes me very happy to 'see' TasCOSS now, it's professionalism, dedication, optimism, cooperation and knowledge."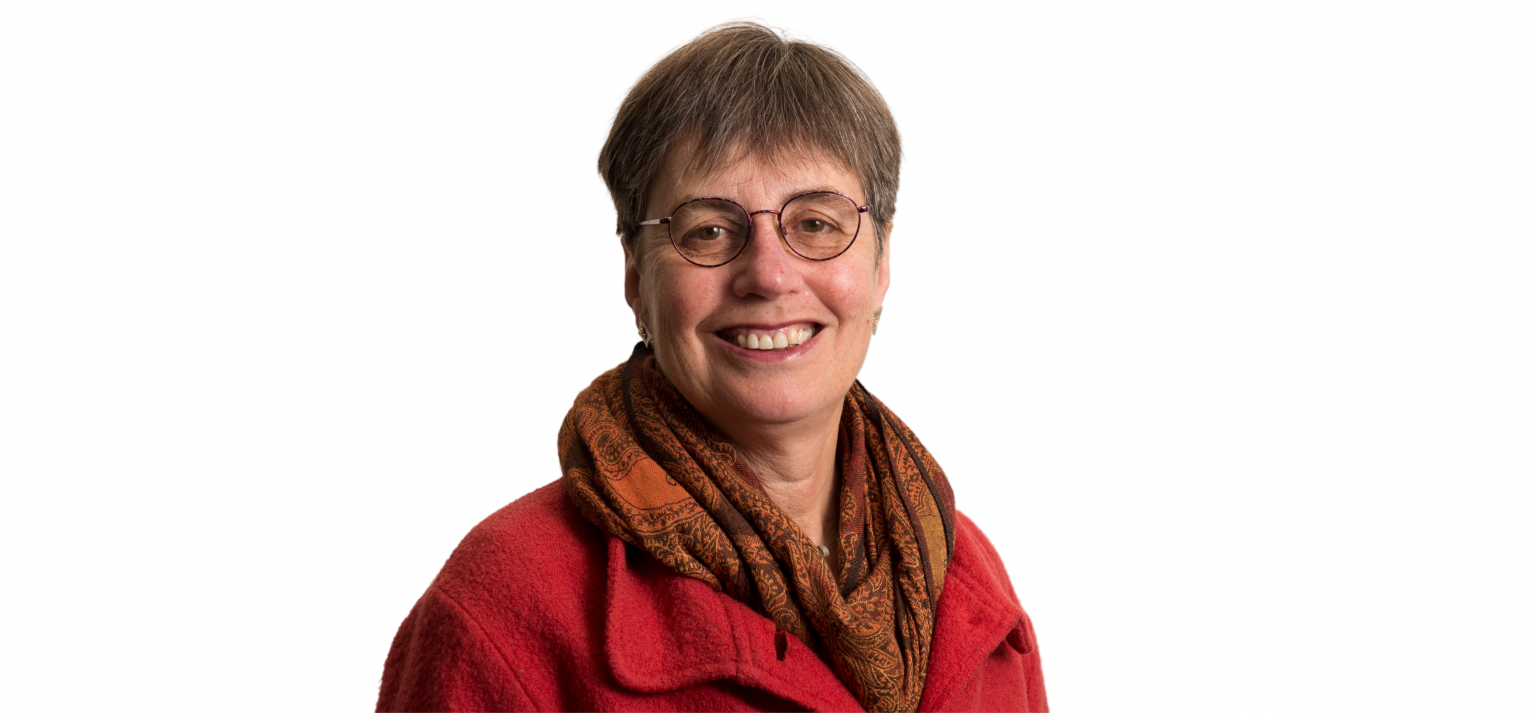 TasCOSS Life Member
Ann Hughes
2006
In late 1974 (or early 1975), the committee of TasCOSS decided to close the organisation.
At that time Dr Eric Cunningham Dax, undertaking research into 'multi-problem families' for the Tasmanian Government had allowed TasCOSS to use a room in what became Clare House and his secretary Anne Rood provided a strong support. TasCOSS had employed Jean Gibbs as a part-time administrative secretary over the previous year or so.
However TasCOSS's resources were extremely limited. The Australian Assistance Plan had provided community development staff and offices across Tasmania, with the Southern Regional Council for Social Development also having a substantial budget for distribution to community groups and activities and by comparison it seemed that TasCOSS was no longer necessary.
Second thoughts led to the motion to wind up the organisation being rescinded and Ann Hughes was employed, using a small bequest, for six months as a project officer to assess whether there was a role for TasCOSS and if so, what it might be.
Betty Cusick was the administrative secretary, and when she went to work for Bruce Goodluck on his election in 1975, Doreen Hazelwood was appointed.
Ann was one of only two qualified social workers employed outside government at that time — the other being Clem Kilby, the Director of the Catholic Family Welfare Bureau and TasCOSS committee member.
The next period was very exciting for TasCOSS. It became clear that there definitely was a role — even if not a lot of money.
Ann Hughes worked as Director for the next 18 months or so — sometimes paid only for a day or two per week, while more stable funding and accommodation were sought.
The national COSS movement was growing in strength and TasCOSS benefited from its participation.
Active lobbying eventually led to some core funding from the state government and TasCOSS was able to operate on a more settled basis. Highlights of this period include the revitalisation of the Mental Health Association — against forceful opposition from the Mental Health Services Commission because former 'patients' were involved.
Shelter was established under TasCOSS auspices with ACOSS support and Duncan Kerr from the University Student Union worked with TasCOSS to set up the Tasmanian Tenants' Union. The Social Work and the Environmental Design departments at the Tasmanian College of Advanced Education were vibrant centres committed to community involvement so there were many students who shared the social justice concerns of TasCOSS and were keen to be involved.
TasCOSS mounted a successful argument to the Parliamentary Public Works Committee that prevented the building in New Town of a maximum security Remand and Assessment Centre for children and young people. The politicians said they were 'just making a decision about a building, not about welfare services.'
TasCOSS pointed out that their decisions about priorities would have major implications for the nature and quality of services for years to come. There was a strong commitment to a statewide TasCOSS — in days long before email, video conferencing or even speaker phones.
Chris was made a TasCOSS Life Member in 2006.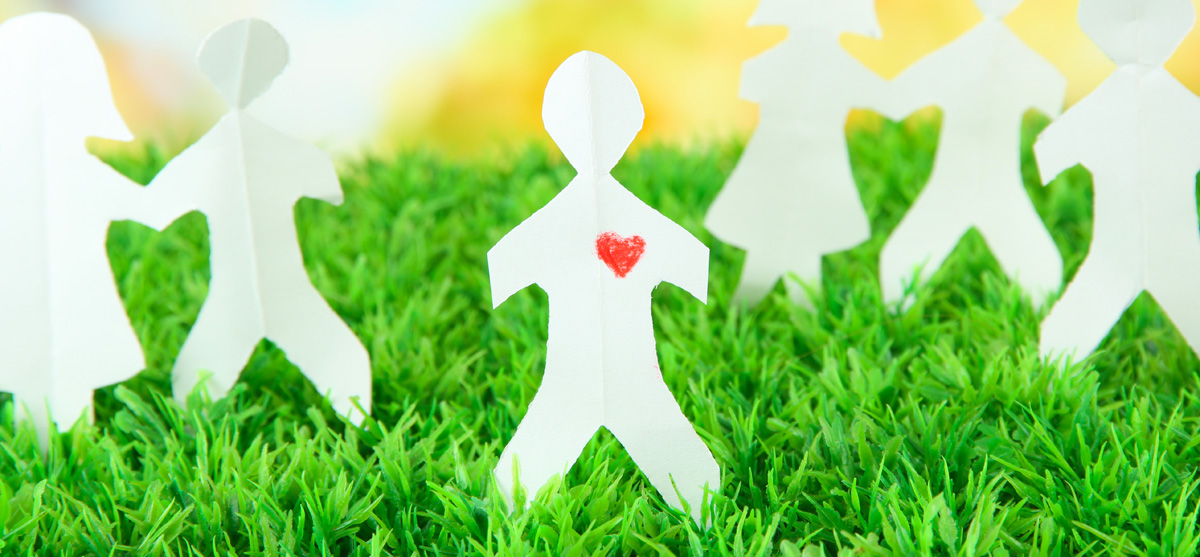 TasCOSS Life Member
Kay Thompson
2010
The following are Kay's own words.
"In 2010, I ceased working in the community sector after 30 years involvement and within months of leaving the sector was offered Life Membership of TasCOSS.
"Accepting was an unexpected honour and one that gave me cause to reflect on just what the presence of TasCOSS within the community sector has meant to me personally and to the industry as a whole. For the industry as a whole there can be little doubt that without TasCOSS's continued lobbying the sector would struggle to adequately articulate the needs of its clients to government and the broader community.
"On a personal level involvement with TasCOSS and the community sector itself has allowed me to express the deeply held view that maintaining people of all ages within the community with dignity and self-worth is the least response that should be expected from any humane society.
"Whilst it is easy to lament the deficiencies in society's response to the most vulnerable within our community and look to government to provide the funds that can assist in altering the life situations of those most in need, I have learnt that it is the way we treat one another as work colleagues, contemporaries and friends that can make the biggest difference: for it is a change in attitude toward life itself that is at the heart of a truly humane society.
"As a Life Member of TasCOSS I hope to continue working toward the kind of society which I cherish for my grandchildren and their grandchildren to live in."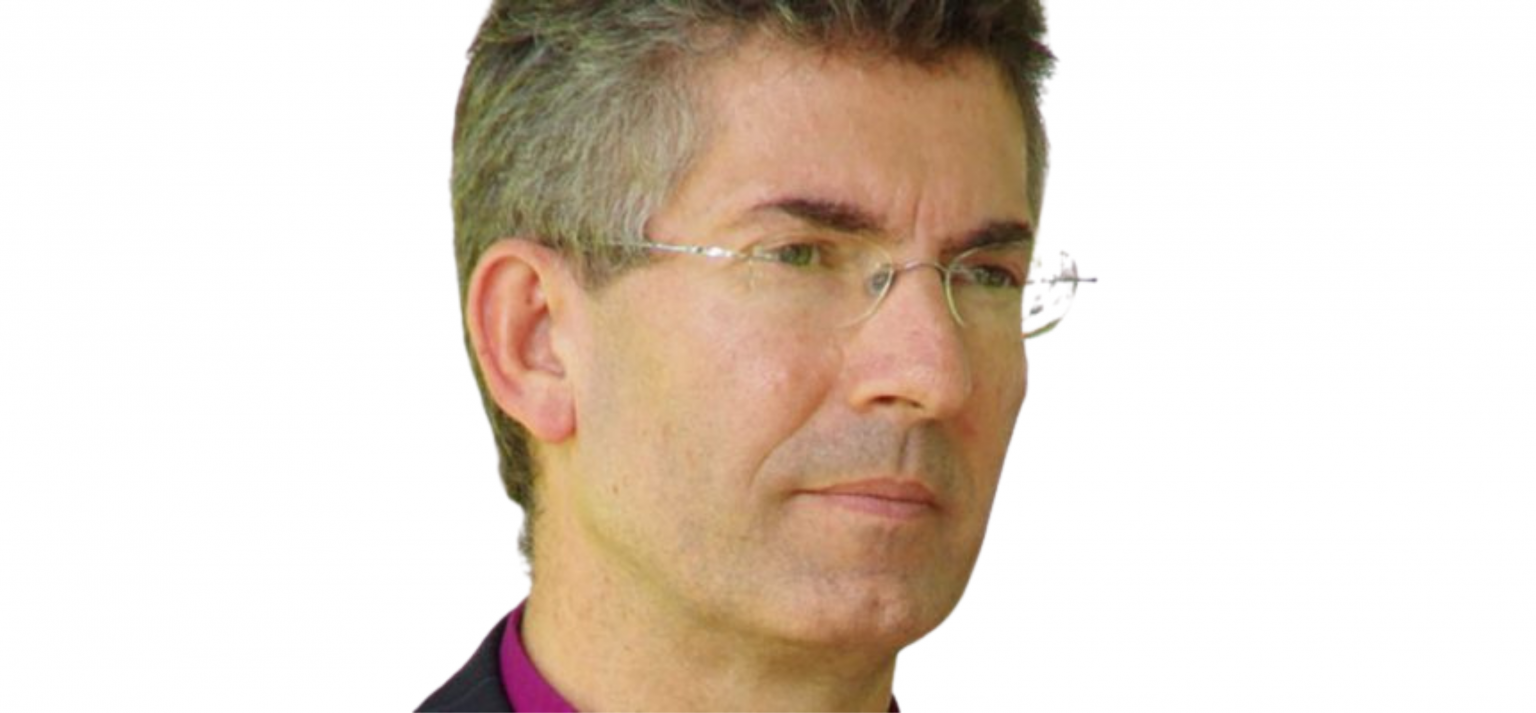 TasCOSS Life Member
Rt Rev Dr Chris Jones
2013
Chris was made a TasCOSS Life Member in 2013.
He is an Anglican bishop and has been the CEO of Anglicare Tasmania since 1988. Anglicare is a large community service and social justice organisation. Chris has completed a Doctor of Business Administration in governance of not-for-profit organisations. He has served on a number of church and community organisation boards over the years, including TasCOSS.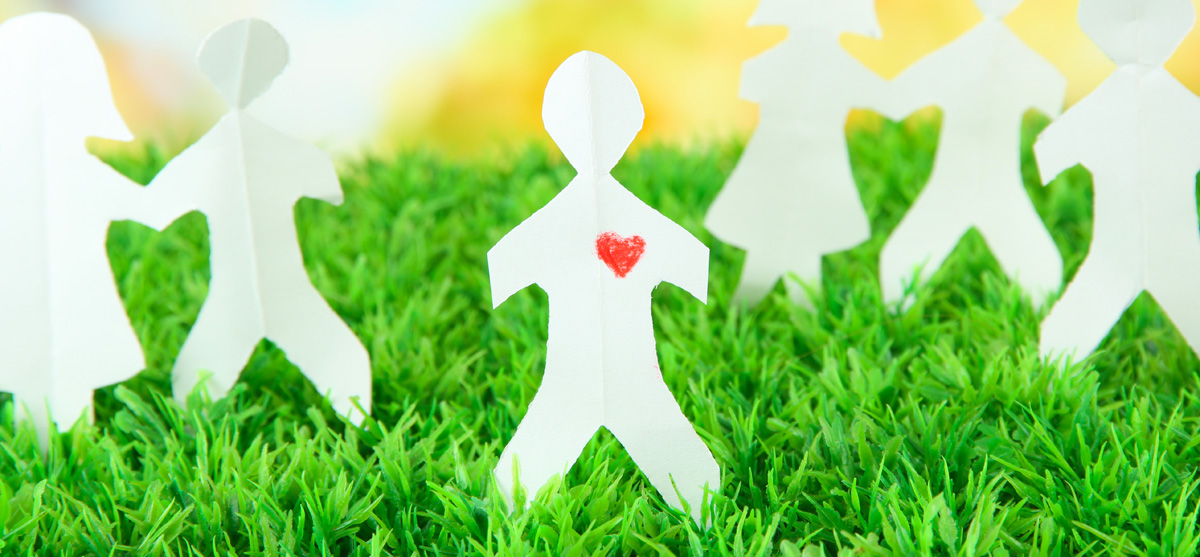 TasCOSS Life Member
Georgina McLagan
2013
Georgina was awarded TasCOSS Life Membership in recognition of her commitment and hard work for TasCOSS over many years, as well as her outstanding contribution to the welfare of disadvantaged Tasmanians through her contribution to the community sector.
Georgina was made a TasCOSS Life Member in 2013.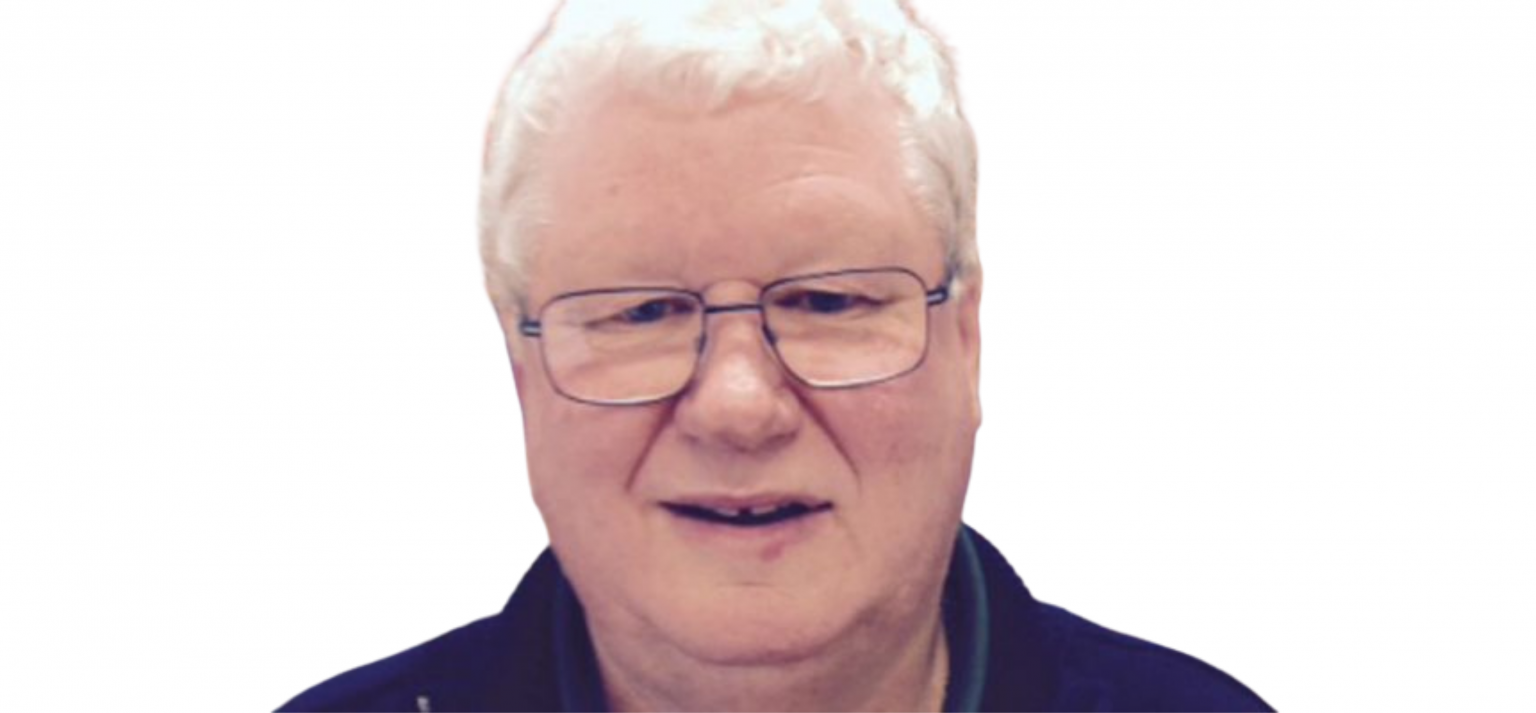 TasCOSS Life Member
John Stuart
2014
Hailing from Tasmania's North-West Coast, John spent 35 years in the financial industry primarily with the ANZ Bank.
His work experience provides our society with the skills to handle the complex and demanding nature of emergency assistance, both financial and practical. He has also been a small business owner in Northern Tasmania.
In 2014, he was awarded Life Membership of TasCOSS in recognition for his commitment and dedication to emergency relief efforts in Tasmania.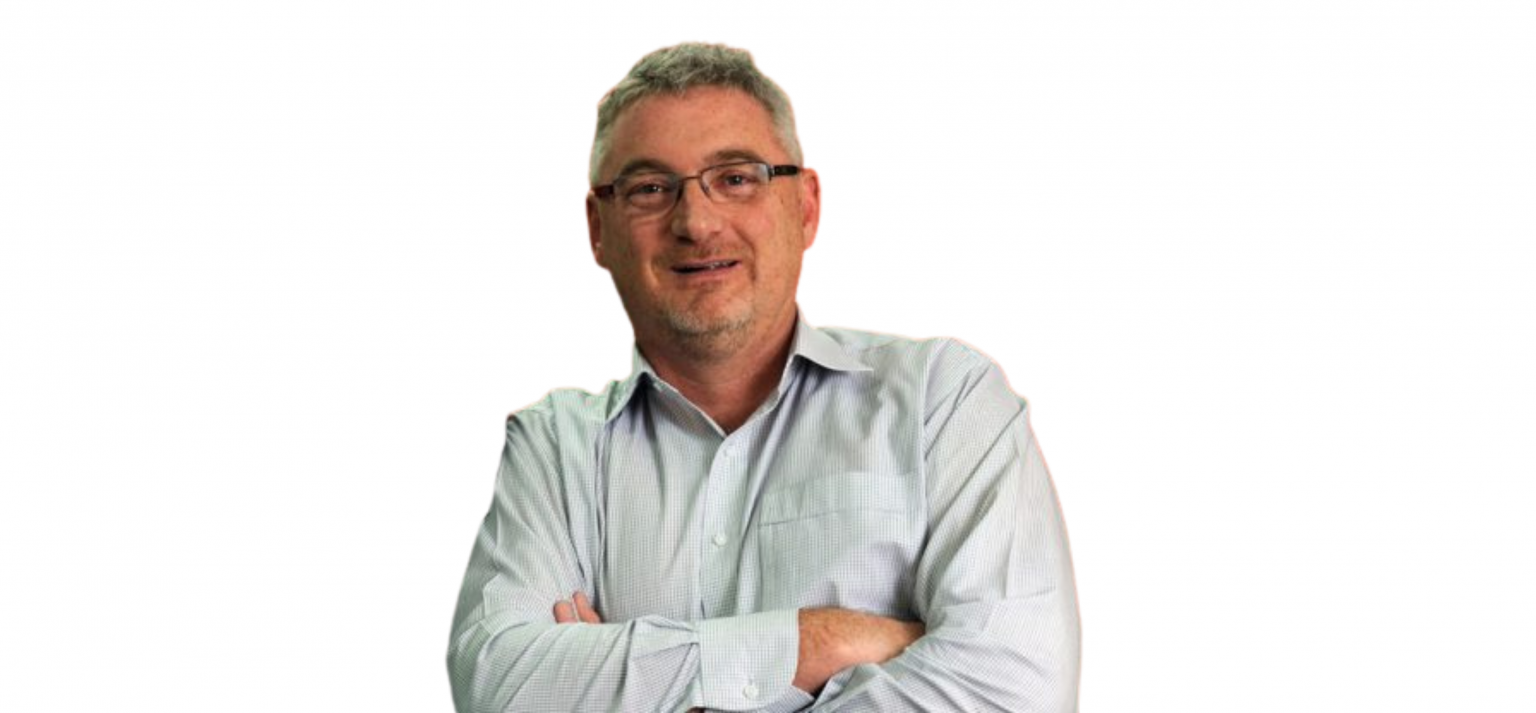 TasCOSS Life Member
Noel Mundy
2015
Noel is the General Manager (Housing and Community Services) at Anglicare Tasmania. Prior to this he held the role of State Director for Victoria and Tasmania of Mission Australia since 2015.
Noel was a Board Member of TasCOSS for six years and President for five. He held a position on the ACOSS Board from 2009 to 2015. Noel is passionate about seeing every Tasmanian have the opportunity to lead a fulfilling and productive life.
Prior to joining Mission Australia, Noel worked in management roles within the then Commonwealth Employment Service. His contribution to Tasmania's community services industry is one of compassionate and respectful leadership.
Noel was awarded Life Membership of TasCOSS in 2015.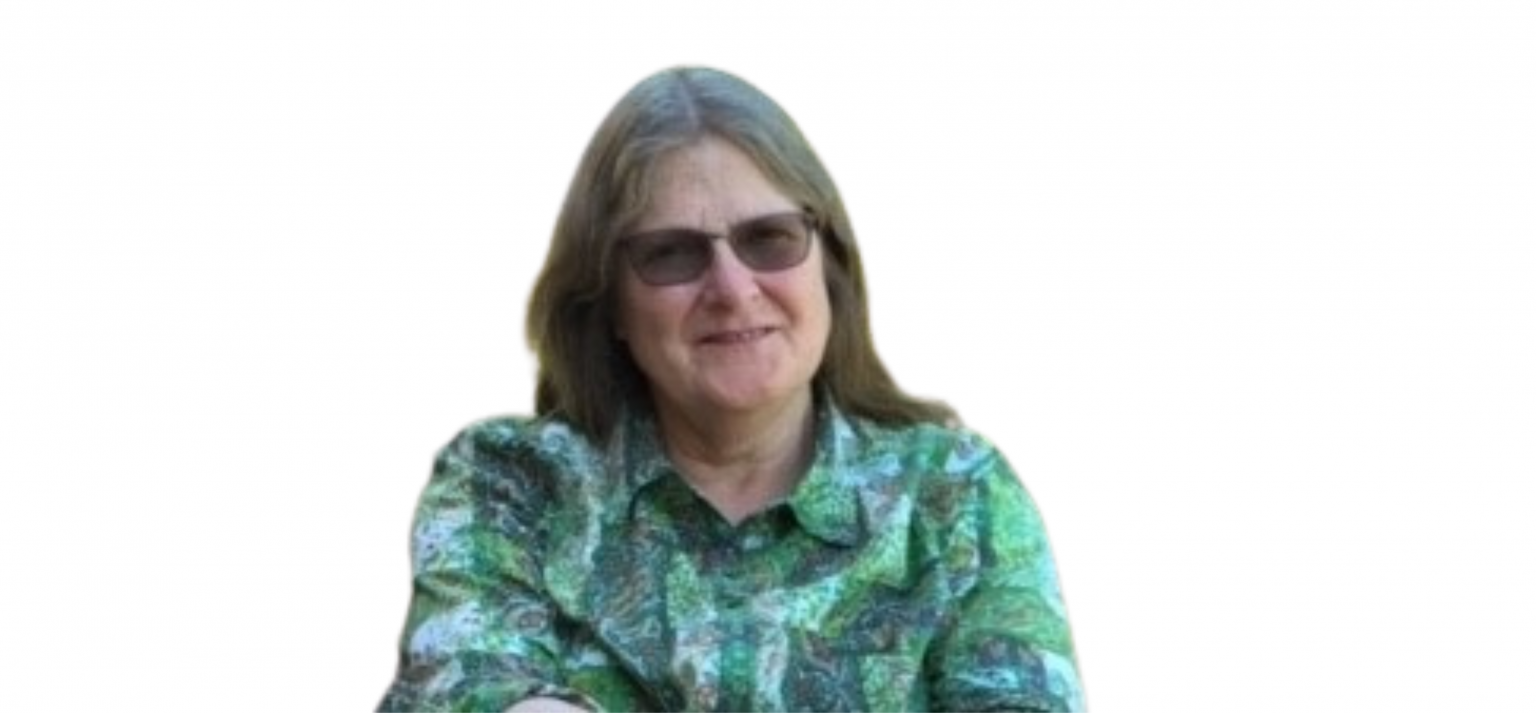 TasCOSS Life Member
Kath McLean
2019
Kath McLean made a significant and noteworthy contribution to TasCOSS by virtue of her tenure and achievements.
Kath had a long and very respected career in the Tasmanian community services industry, working in women's services, crisis services, housing services, and finally in the policy position at TasCOSS. She also taught for many years at TAFE in Community Services courses and served in volunteer roles on boards of governance for many years, including on the board of Women's Health Tasmania.
Kath worked at TasCOSS for over a decade. Her keen analytical mind, diligence and hard work raised the policy work of the organisation to a high standard. She was highly respected by external stakeholders and established TasCOSS as an organisation that needed to be consulted by Treasury and Tasmanian Government Business Enterprises (GBEs).
Kath worked in leadership roles at TasCOSS, including as Acting CEO, and was an example of what we all wanted to be — valued for our hard work and integrity.
Kath was awarded Life Membership of TasCOSS in November 2019.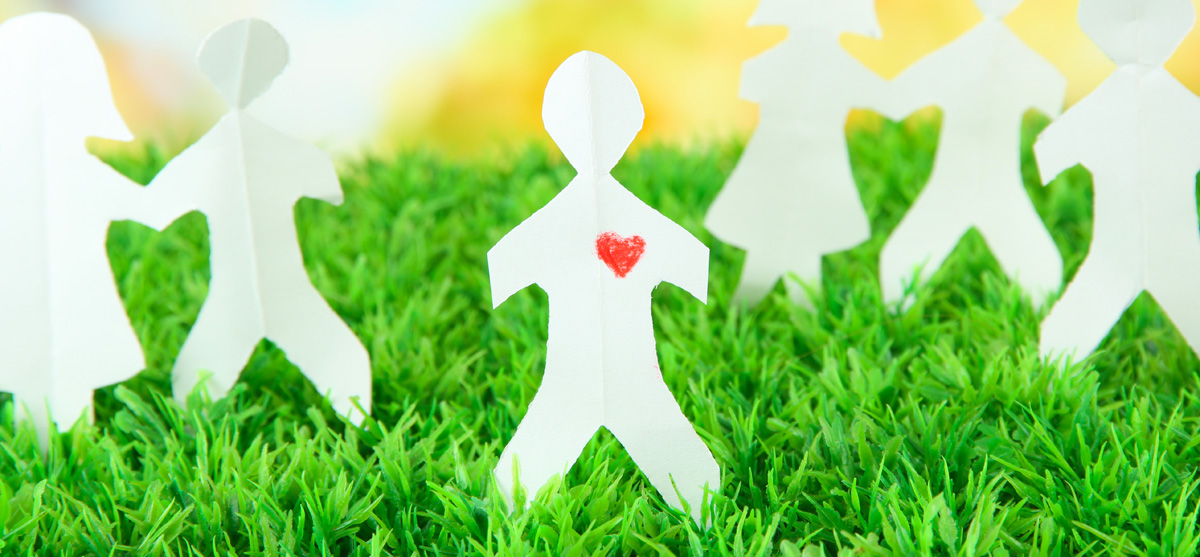 TasCOSS Life Member
Tim Gourlay
2019
Tim was awarded Life Membership of TasCOSS in November 2019.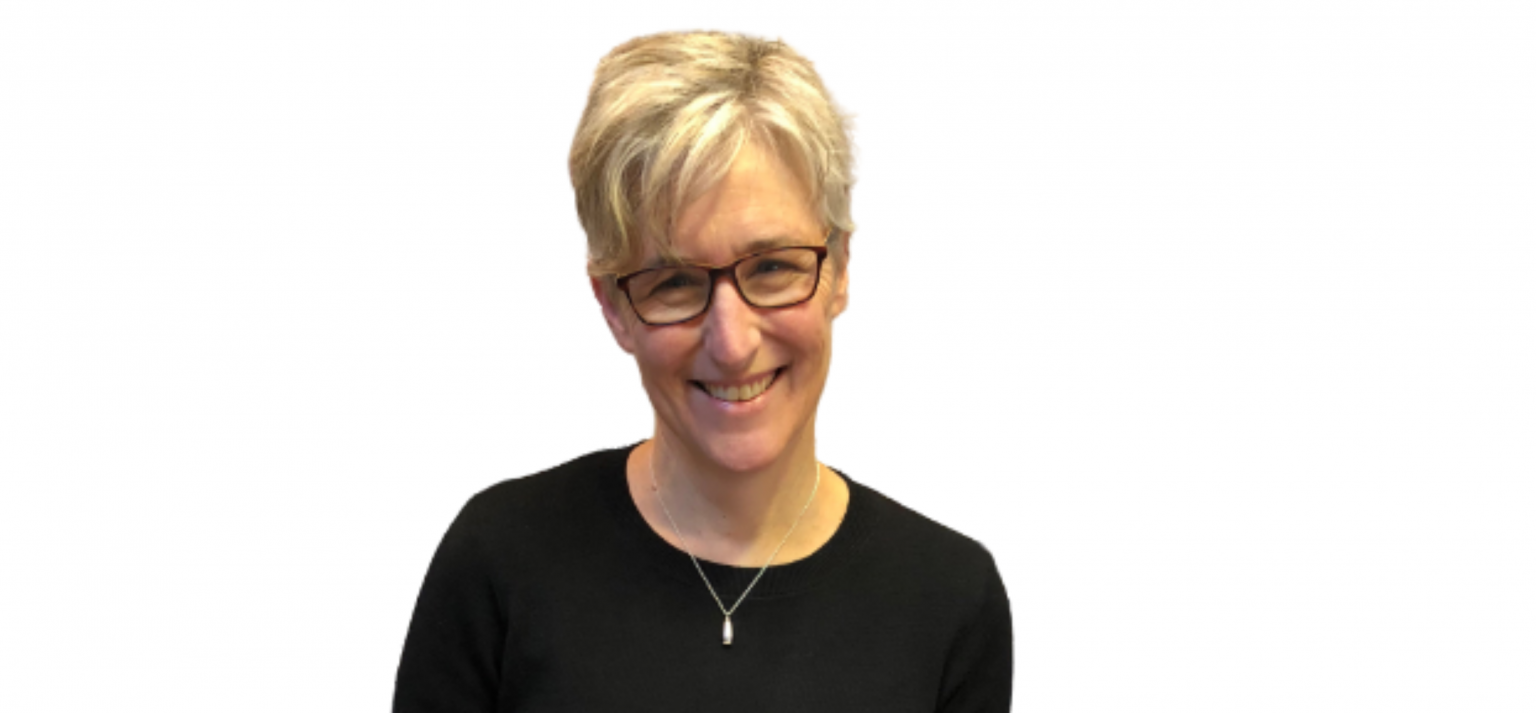 TasCOSS Life Member
Jo Flanagan
2021
Jo has for many years been a leader in the industry and a powerful advocate for social justice causes. She is currently the CEO of Women's Health Tasmania, where she is highly regarded as a creative, strong and collaborative leader.
Jo has served TasCOSS in many ways. She was a member of the TasCOSS Board for multiple terms, including serving as Vice-President. More recently, Jo has been a staff member at TasCOSS, working in leadership positions as Manager Community Sector Development and Deputy CEO.
A clear and persuasive writer with great attention to detail, amongst Jo's many career highlights was the Just Tasmania campaign — a collaborative project between TasCOSS, Anglicare Tasmania and the Poverty Coalition.
Jo was awarded Life Membership of TasCOSS in 2021.