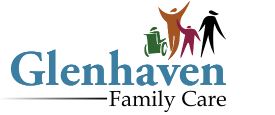 The Home had a number of locations before the current residence was built in 1977 on land adjacent to the Camp Clayton complex at Turners Beach.
Glenhaven has grown since that time and now  operates the following programs:
Temcare (Emergency & Respite Out of Home Care)
Long Term Foster Care Program (Longer Term Foster Care)
Integrated Family Support Service (IFSS)
Disability Support Programs
Kentish House – Involved in your community
Glenhaven Family Care has proven experience in developing and providing preventative family support services and a wealth of experience supporting families where children are vulnerable and at risk.  Families may be experiencing a vast myriad of contributing factors such as domestic violence, mental health issues, poverty, homelessness, substance abuse, parenting and relationship difficulties.
Across the North and North West of Tasmania, we provide a range of services to families experiencing difficulties.  Our staff has a well-developed understanding of the social, economic and political factors of family breakdown and difficulties and are equipped with the knowledge and skills to engage with families and support them in a client-focused and family centered manner to build family resilience and strength.