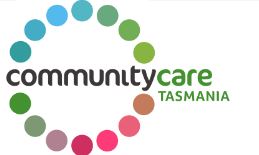 In 2020 Community Care TASMANIA celebrated 30 years of successfully providing local home care services to the whole Tasmanian community.
We began life in 1990 as the Community Options Service. This was a pilot project auspiced by the Launceston Migrant Resource Centre and funded through the Home and Community Care program (HACC). In 1994 NESB (Non-English Speaking Background) was added to the name to reflect our objective of meeting the needs of local migrant communities. With the 2003 introduction of community care we became Community Care NESB.
Since 2006 we have gradually expanded our reach to include the Northwest coast and Southern Tasmania. We now have well established home support services across both these regions.
In 2015, we changed our name to Community Care TASMANIA. Despite changes in name, office location and services, we have never wavered in our commitment to excellence in service delivery. We are responsive to new government directions and to the evolving needs of our community. That is why after more than a quarter of a century we are still here and growing.
We are committed to providing quality local home care to all Tasmanians. At the same time we remain the acknowledged experts in caring for people from culturally and linguistically diverse backgrounds.
Community Care TASMANIA – Award Winning Service
Since the beginning of 2017 Community Care TASMANIA has been successful in the following awards:
August 2020 – Winner Employer Excellence in Aged Care Award
July 2019 – Winner – TAS ACSA Aged Care Awards in the category Innovation in Service or Design

October 2018 – Finalist – Tasmanian Community Achievement Awards – Prime Super Employer Excellence in Aged Care Award

November 2017 – Highly Commended – Tasmanian Aged Care Sector/Seniors Newspaper Excellence Awards – Communications and Community Engagement
October 2017 – Winner – Launceston Chamber of Commerce Business Excellence Awards – Community Services
September 2017 – Highly Commended – National Aged Care Quality Awards for Social inclusion and Innovation with the Community Connections Program. We were the only Tasmanian home care service recognised.
Over the last five years we have initiated innovative community social inclusion arts programs such as Creative Connections as well as Community Connections for newly arrived Bhutanese/Nepalese clients. We also run a Community Visitors Scheme which links volunteers with aged care clients in residential care across Northern Tasmania.
The impact of these programs is reflected in the fact that we have been able to attract significant grant funding as well as donations from benefactors.
These currently include:
The W.D. Booth Estate Foundation
The Better Access to Palliative Care in Tasmania Programme
The Tasmania Community Fund
For more details please visit the Our Supporters page.