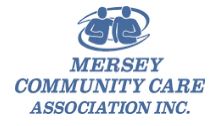 In 1971, a group of people in the Devonport community, led by Dr John Tooth, became aware of the need for a structure, through which gaps in the health and welfare services, then available to the community, could be addressed.​
As a result, the Mersey Leven Welfare Planning Association was established as a voluntary organisation. The aims of the Association were the identification of needs within the community for welfare services and the initiation of action designed to meet those needs.
​In 1979 the Association changed its name to Mersey Community Care Association Inc., or more commonly known as MCCA.​
Mersey Community Care Association (MCCA) is funded under the Commonwealth Home Support Program and the State Home and Community Care Program.​
From humble beginnings, Mersey Community Care has, today, developed a reputation as a provider of choice and continues to offer quality home-care support services to enhance the lives of many frail, older persons, younger people with a disability and their carers, living along the North West Coast of Tasmania.