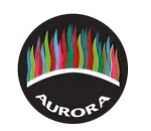 Supporting people with disabilities to lead personally meaningful lives.
The Aurora Learning Centre – Equal Access in Literacy
Implementation of the Brain Science computer based literacy program Fast ForWord®, and private tutoring in basic education, offering personalised programs for those unable to access any form of basic education courses available to more capable members of our community.
Certificate 1 -Hospitality Training
All aspects of food handling and preparation, personal development, hygiene, laundry duties, cleaning, stock purchase and control, production of home made soup, scones, quiches, jams and chutneys for use at our Tea Rooms. In partnership with our RTO Guilford Young College, the course is recognised by Centrelink as a registered vocational training program and covers all aspects required for multi-skilling. The training is ongoing and tailored to suit the needs and abilities of each individual.
Allowing clients to utilise their training for receptions, business lunches, morning and afternoon teas, and bulk biscuit production, which includes consideration of budget and menu selection, stock purchases, food preparation, quality check, presentation and delivery.
Production of High Quality Handcrafts
A wide variety of goods produced at the industry workshop include pet beds, greeting cards, floral craft, patchwork, and contracted convict souvenir production for the Port Arthur Historic Site. Most of our handcrafted items are made using recycled materials, fully utilising community donations such as fabric off-cuts, freshly cut lavender and gumnuts.
Operation of  "The Old Chapel" Tea Rooms & Cottage Craft Outlet
---
Clients are trained to operate their own public business venture, allowing showcase of learned abilities to the public. By encouraging involvement within the community, such as providing a "silver service" Tea Rooms directly to the public, we also provide opportunity for people with disabilities to reach their full potential.
The Car Yard Café serves up social inclusion with lunch and coffee in Derwent Park.
A social enterprise café located on the Main Road in Derwent Park, providing the area with a much-needed stop off for coffee, sandwiches, cakes — and smiles.
The Car Yard Café is our newest venture offering training and work experience for people with disabilities. The café environment provides our trainees with hands-on experience in silver service hospitality.