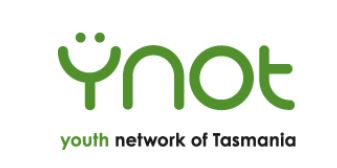 The Youth Network of Tasmania (YNOT) is the peak body for young people aged 12-25 years and the non-government youth sector in Tasmania.
Our vision is a Tasmania where all young people are valued and can achieve anything. YNOT works with young people, the youth sector, community and all levels of government to increase the participation and contribution of young people in the State.
As an independent not-for-profit organisation, YNOT provides a strong voice and support to young people and the youth sector through youth participation and engagement, policy advice, advocacy and representation and sector development support.