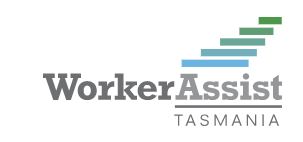 FREE, INDEPENDENT AND CONFIDENTIAL ADVICE FOR INJURED WORKERS
If you've been injured at work, the process can be confusing and confronting. Worker Assist Tasmania Inc. can help by providing free and independent advice about workers compensation, rehabilitation and return-to-work. If you aren't sure what to do, don't know your legal rights, are feeling frustrated or have other barriers, we can give you the information, action and support you need.
Take the next step and call Worker Assist Tasmania Inc. on 1300 027 747 or request a call by leaving your details.