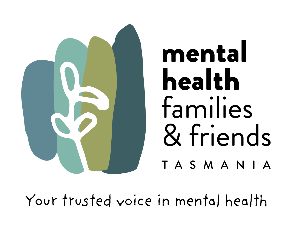 MHFFTas is the peak body for families and friends who provide unpaid emotional, physical, social, domestic, and financial support to someone who lives with mental ill health, or mental ill health and drug use.
As a peak body, our overarching purpose is to support families and friends by systemically advocating for their rights and working with the Government and Community Managed Sectors to:
ensure that the lived experience voice is heard,
better support families and friends; and
raise awareness of the invaluable role families and friends play.
We do this by ensuring we have a seat at decision making tables, meeting with Government and Community stakeholders, developing position papers, and responding to legislation and other bodies of work shared by stakeholders.
We provide education and information sessions, Safe Spaces Peer Support sessions, mental health first aid training, self-advocacy workshops and Family and Friend Representation Program.