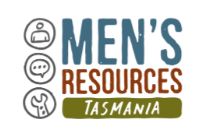 We contribute a male voice to community conversations and public sector policy and provide workshops and presentations on health and wellbeing issues relevant to men and boys in a variety of settings.
We operate through volunteer involvement, with some support from members, member organisations and other supporters.
After seven years as an informal network of men and women from Tasmanian health and community sector organisations, MRT incorporated in 2014.
Since then, we've grown our membership, established a website, delivered training and presentations, conducted community consultations, held public events and contributed submissions to inform public policy.
We have also continued to share current research, news, other information and resources with the community sector to enable continued improvement of opportunities for men and boys.
We are a Tax Deductible Gift Recipient status charity.
We work to improve health outcomes for men and boys through various activities. We're looking for people to get involved in various aspects of the organisation. Please complete the form below to express your interest.