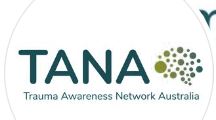 A grassroots Health Promotion Charity for upstream prevention of trauma to grow thriving communities.
Australia's first Child Maltreatment Study (ACMS) release! Go to the website for infographics and summaries:
https://www.acms.au/
TANA has been calling for Australian data since we founded in 2018. When we first met Professor Ben Mathews he had just received federal funding for this study and five years later, the findings are in and they support what TANA has been talking about.
"We can and must invest more, and wisely, in universal prevention at the population level…"
With common knowledge of the science, we become trauma conscious citizens who can work together to come up with much-needed solutions.
It is time to build the groundswell for a trauma conscious Australia. It is time for the people to be heard, with compassion, and to rebuild broken systems with policies that promote resilience and enable thriving.