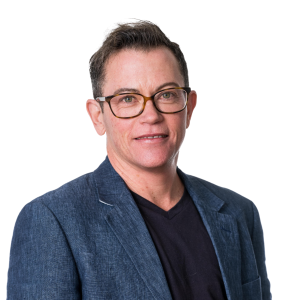 A growing economy is not enough to life people out of poverty, writes Dr Charlie Burton.
The Tasmanian Government openly acknowledged this was going to be a tough Budget, but even in challenging economic times the goal of every budget must be to ensure all Tasmanians can afford the basics.
Regrettably, this Budget fails that basic measure.
With the increasing number of Tasmanians who can't afford the cost of living, including shelter, food, energy and health care, TasCOSS and the community services organisations we represent were looking to this Budget to make investments that would make a tangible difference to the lives of Tasmanians living on low incomes.
We had hoped to see measures such as accelerating the delivery of new social and affordable homes, a cap on rent increases and energy prices, investment in digital skills and affordability, greater investment in energy efficient upgrades to keep energy prices down, and ensuring public transport is affordable and accessible for all Tasmanians.
However, for the more than 120,000 Tasmanians on inadequate incomes and the many more also doing it tough, this Budget won't change much.
While Tasmania's economy has, at least according to the Government, notched up 'more records than Elvis' in recent years, over the same period we've broken a number of other records.
Namely — a record-high social housing waitlist and wait times, the biggest increase in homelessness in the country, the most unaffordable rents in the country, the highest electricity bills, and the worst levels of digital exclusion.
It's clear that simply relying on a growing economy and infrastructure spending has not trickled down to lift Tasmanians out of poverty. Now was the right time for a budget that invested directly in people.
Just like all other Tasmanians, community services organisations are being smashed by skyrocketing costs.
We were looking to the Budget to provide sustainable funding for our industry so we can continue to support Tasmanians battling a housing, health and cost of living crisis.
The Government's failure to provide fair and reasonable funding is more than disappointing. This Budget means real funding cuts that will force organisations to cut services or reduce offerings, shed staff, run deficits, or cease to continue operating.
Many community service organisations will be left with no choice but to turn away Tasmanians who are in desperate need, and will ultimately mean we will see more people presenting to Emergency Departments, more people living on the streets and more Tasmanians unable to afford the basics.
TasCOSS and our members will continue to fight for these Tasmanians to ensure we break records for investments in Tasmanians and their wellbeing
Dr Charlie Burton is acting chief executive of the Tasmanian Council of Social Service (TasCOSS).